My Advantage
---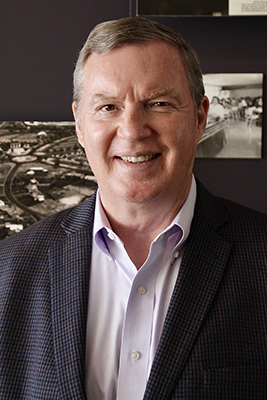 Committed to providing my clients impeccable service and trusted advice, I work hard to offer unique benefits, including:
Independence
As an independent financial advisor, I work without any conflicts of interest or proprietary products to sell. Instead, I put my client's needs first and only offer services and solutions I believe align with their unique goals and situations. With the support of Momentum Independent Network Inc., I have access to a wide range of investment solutions and a team of professionals.
An Accounting Background
With a background in accounting, I understand how taxes can affect one's financial strategy. Marrying tax planning and wealth management, I look for opportunities to mitigate taxes and help clients make the most of their investments.
Experience
I have more than 28 years of experience in the financial services industry and am committed to staying abreast of the latest in innovative solutions and market changes. Using my knowledge and experience, I can explain complicated concepts or strategies that may help clients better understand their investments and opportunities.
Relationship Builder
I believe that building trust and loyalty are the cornerstones of my success. I am committed to building long-term relationships with clients and strive to work with them as they advance in their careers, start families, and prepare for retirement. My goal is to serve as a resource for my clients, offering frequent communication.
Holistic Approach
Rather than rely on one solution or model portfolio, I customize each strategy based on my clients' individual needs. I first begin with a complimentary consultation, ensuring we understand each other and can work well together. Following, I review the client's current financial picture, from their savings and monthly bills to their current needs and future goals. Only once I thoroughly understand them and their needs do I create a customized strategy. Once a strategy is in place, I continue to monitor progress and offer assistance as needed. I remain a constant source of support, available for a phone call or meeting whenever they have a question or need to adjust their strategy.
---